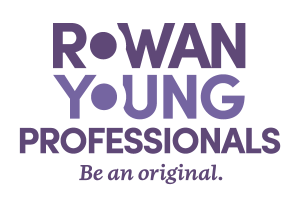 Networking • Make New Friends • Philanthropic Opportunities • Professional Development
Are you a business professional in Rowan County, NC under the age of 40?
Meet fellow young professionals in our area by attending our networking opportunities (virtual & in person), and discover ways to get more involved in the Rowan County community. Meetings are typically held September through May. Exact days/times may vary (see below for details). Some events may be held virtually in 2020 for health and safety reasons related to COVID-19. During in person events, attendees will be kindly asked to wear a face mask and socially distance.
Events are mostly free to attend and you do not have to be a Rowan Chamber of Commerce member to participate. Some events may have a small fee for participation.
Keep in touch with us by following our Facebook and Instagram.
Financial Wellness 101 with Potts Financial Services, Inc.
Monday, November 22 from 5:15-7 PM at City Tavern Salisbury (2nd Floor)
Join us for our next professional development networking event where we will be focusing on financial wellness.
Led by Potts Financial Service's own Daniel C. Potts, this session will cover financial planning and topics such as:
How debt can delay major life purchases
How auto and home insurance are more important than most people think
And how to live better in retirement than in your working years
These tips will help you not only be personally successful but financially successful too!
Attendees will also have the opportunity to network before and after the presentation. Free to attend. Drinks on your own. This event will be held on the 2nd floor of City Tavern in Downtown Salisbury.
Questions? Please direct questions to yp@rowanchamber.com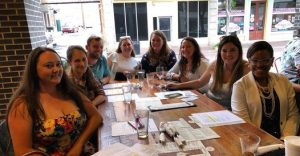 Live After 5
Mon., Dec. 6, 2021 at 5 p.m. @ Go Burrito
Live After 5 is a casual monthly meetup for young professionals 45 and under on the 1st Monday of every month after 5 p.m. for networking, food, and cocktails at a local restaurant or bar. Drop-in as you are able.
Live After 5 meetups usually last until 6:30 or 7 p.m.
Meetups will primarily occur in Downtown Salisbury as it is centrally located. Locations will vary so be sure to follow our Facebook for details and updates.  All monthly Live After 5 Events are posted to the
Rowan County Young Professionals
Facebook page.