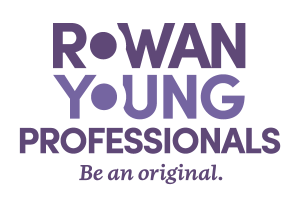 Networking • Make New Friends • Philanthropic Opportunities • Professional Development
Are you a business professional in Rowan County, NC under the age of 40?
Meet fellow young professionals in our area by attending our networking opportunities (virtual & in person), and discover ways to get more involved in the Rowan County community. Meetings are typically held September through May. Exact days/times may vary (see below for details). Some events may be held virtually in 2020 for health and safety reasons related to COVID-19. During in person events, attendees will be kindly asked to wear a face mask and socially distance.
Events are mostly free to attend and you do not have to be a Rowan Chamber of Commerce member to participate. Some events may have a small fee for participation.
Keep in touch with us by following our Facebook and Instagram.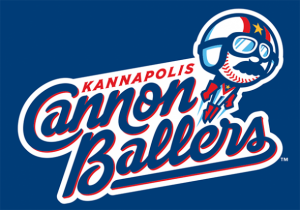 Cannon Ballers Game at Atrium Health Ballpark in Kannapolis 
Join the Young Professionals on Thurs., June 24, 2021 for networking and baseball sponsored by Atrium Health.
6:00 p.m. - Meet & Greet in the Atrium Suite with light refreshments (Alcoholic beverages can be purchased separately, not provided)
7:00 p.m. Game Time Cannon Ballers VS the Fayetteville Woodpeckers (Thirsty Thursday)
**This event is limited to first 23 that RSVP (tickets and refreshments provided).
RSVP to echurch@rowanchamber.com
Join our Young Professionals Dragon Boat Team!
We're in search of young professionals to join our Rowan Dragon Boat Festival team! Sign-up by emailing yp@rowanchamber.com. Deadline to join is July 8. The event occurs on Saturday, July 24 from 9 a.m. - 3 p.m. at the Rowan Shrine Club on High Rock Lake.
We need 26 individuals on our team which includes a drummer, paddlers, alternates, and steerer. Besides being there on July 24 you'd also need to attend one practice session. If you have ideas for a team name or t-shirt design let us know!
Nature Walk in Spencer Woods with Mayor & Town Manager of Spencer, NC
Thursday, August 19 at 5 p.m.
Lace up your sneakers or hiking shoes and join us for an after work walk through Spencer Woods (aka Fred & Alice Stanback Educational Forest & Nature Preserve).
We'll be hosted by the Town of Spencer's Town Manager Peter  Franzese and Mayor Jonathan Williams. They will update us on the exciting things happening in Spencer – Rowan's Original Gateway – and it's a great opportunity to get to know some of our local officials. Learn more about the park we'll be exploring in this Your Rowan blog post.
Arrive as soon as you are able after work. We will meet up at the shelter and begin our nature walk around 5:15 p.m. Following the walk we will reconvene at the shelter for some Q&A. Non-alcoholic beverages will be provided. Free to attend and pet friendly. RSVP at yp@rowanchamber.com to let us know you'll be attending. If it rains we will postpone the walk and meet up inside of Spencer's town hall for networking and the Q&A.
Other things in the works are:
-              Moonlit Kayaking with Row Co River Adventures
-              Financial Planning 101
-              Ghost Walk in Downtown Salisbury