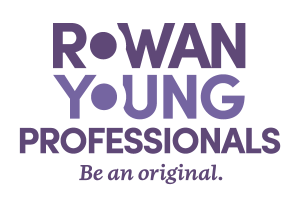 Networking • Make New Friends • Philanthropic Opportunities • Professional Development
Are you a business professional in Rowan County, NC under the age of 45?
Meet fellow young professionals in our area by attending our networking opportunities (virtual & in person), and discover ways to get more involved in the Rowan County community. Meetings are typically held September through May with some programs and special events in the summer months like the annual Rowan Dragon Boat Festival. See below for details on all our upcoming events.
Events are mostly free to attend and you do not have to be a Rowan Chamber of Commerce member to participate. Some events may have a small fee for participation.
Keep in touch with us by following our Facebook and Instagram. JOIN OUR OFFICIAL FACEBOOK GROUP

Live After 5: SUMMER SERIES
Thursday, August 4, 2022 at 5:15 p.m. at City Tavern Salisbury
Thursday, August 11, 2022 at 5:15 p.m. at City Tavern Salisbury
Thursday, August 18, 2022 at 5:15 p.m. at City Tavern Salisbury
Front Porch Friday – A Bourbon Tasting Young Professionals Mixer
Friday, August 26, 5:30 p.m
Join us for another Young Professionals social, this time at one of our member's houses, Ben Toby. Ben will be hosting us and another member, Ryan Stowe, will be providing bourbon for tastings. Ben has been restoring his historic home on West Horah street so we can't wait to get a sneak peek before it shows in this year's October Tour. Light snacks will be provided. Special thanks to Stowe Law Firm for being our sponsor.
RSVP is required so please let us know you're coming so we can prepare for food/drinks. RSVP: https://www.surveymonkey.com/r/8KST8VF
Elevate Your Career Session
Tuesday, September 13, 4 p.m.
Join us for an afternoon of advice on how to elevate a new career offer/salary/benefits package and how to ask for a raise. The session will be led by Dari Caldwell and Elaine Spalding. FREE to attend. The event will be held at the Gateway Building (204 E Innes Street) in the 2nd floor conference room.
JOIN THE YOUNG PROFESSIONALS FACEBOOK GROUP
https://www.facebook.com/groups/1279659805773912
We post things about hangouts, career advice, recommendations, etc.! When you join, please introduce yourself to the group.