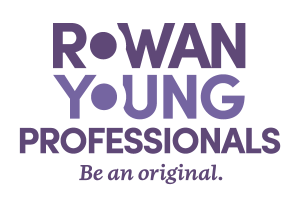 Networking • Make New Friends • Philanthropic Opportunities • Professional Development
Are you a business professional in Rowan County, NC under the age of 40?
Join us for our monthly meetups for networking opportunities and ways to get more involved in the Rowan County community. Meetings are held September – May on the 1st Tuesday of the month from 5:30 – 7:00 p.m. Locations vary. Every June, Rowan County Young Professionals will organize a social gathering/outing.
Regular monthly meetups are FREE TO ATTEND and you do not have to be a Rowan Chamber of Commerce member to participate.
Tuesday, January 7, 2020 at Grievous Gallery
Tuesday, February 4, 2020 – location TBD
Tuesday, March 3, 2020 – City Tavern Salisbury
Tuesday, April 7, 2020 – The Hive and various other shops in Downtown Salisbury
Tuesday, May 5, 2020 – Agility Fuel Solutions
Tuesday, June 2, 2020 – Kannapolis Cannon Ballers Game at Kannapolis Sports & Entertainment Venue*
*This event may require RSVP and a small fee to attend.