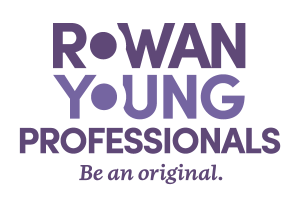 Networking • Make New Friends • Philanthropic Opportunities • Professional Development
Are you a business professional in Rowan County, NC under the age of 40?
Meet fellow young professionals in our area by attending our networking opportunities (virtual & in person), and discover ways to get more involved in the Rowan County community. Meetings are typically held September through May. Exact days/times may vary (see below for details). Some events may be held virtually in 2020 for health and safety reasons related to COVID-19. During in person events, attendees will be kindly asked to wear a face mask and socially distance.
Events are mostly free to attend and you do not have to be a Rowan Chamber of Commerce member to participate. Some events may have a small fee for participation.
Keep in touch with us by following our Facebook and Instagram.

Live After 5
Mon., Feb. 7, 2022 at 5 p.m. @ Shuckin' Shack Oyster Bar
Mon., March 7, 2022  at 5 p.m. @ New Sarum Brewing Company
Mon., April 4, 2022 @ 5 p.m. @ New Sarum Brewing Company
Live After 5 is a casual monthly meetup for young professionals 45 and under on the 1st Monday of every month after 5 p.m. for networking, food, and cocktails at a local restaurant or bar. Drop-in as you are able.
Live After 5 meetups usually last until 6:30 or 7 p.m.
Meetups will primarily occur in Downtown Salisbury as it is centrally located. Locations will vary so be sure to follow our Facebook for details and updates.  All monthly Live After 5 Events are posted to the
Rowan County Young Professionals
Facebook page.