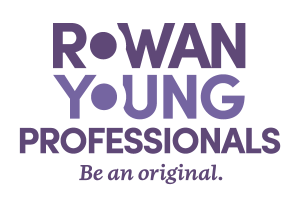 Networking • Make New Friends • Philanthropic Opportunities • Professional Development
Are you a business professional in Rowan County, NC under the age of 40?
Meet fellow young professionals in our area by attending our networking opportunities (virtual & in person), and discover ways to get more involved in the Rowan County community. Meetings are typically held September through May. Exact days/times may vary (see below for details). Some events may be held virtually in 2020 for health and safety reasons related to COVID-19. During in person events, attendees will be kindly asked to wear a face mask and socially distance.
Events are mostly free to attend and you do not have to be a Rowan Chamber of Commerce member to participate. Some events may have a small fee for participation.
Keep in touch with us by following our Facebook and Instagram.

Professional Stress & Burnout
Mon., Sept. 27 @ 5:15 p.m.
We are excited to welcome Sherri Hill, Licensed Marriage and Family Therapist, to the Rowan Young Professionals for a networking evening and presentation. Sherri will help our young professionals with learning to identify and address the impacts of work life. After almost two years of virtual/remote work, we could all probably use this presentation!
The presentation will provide insight to recognizing signs of stress and how it can impact your professional growth and personal happiness. The key points discussed will help young professionals implement ways to reduce their stress level, institute boundaries, and create a healthy work life balance.
The event is being graciously hosted by fellow young professional Vincia Miller, Director of Alumni Affairs for Livingstone College. Refreshments will be provided.
Arrive any time after 5:15 p.m. and the presentation will begin at 6 p.m. Networking before and after the presentation.
DIRECTIONS:  When you arrive to the campus, you will be required to check in at the main gate, intersection of Institute Street and West Monroe Street. Tell the security guard you are there for the Young Professionals event and please have a valid driver's license (even if you are carpooling). They will also take your temperature. The event will be held in the J.W. Hood Building. At the gate they will direct you to the building and parking.
To RSVP Click HERE!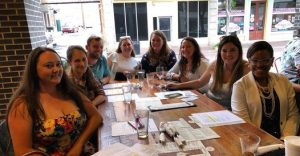 Live After 5
Mon., Oct. 4 @ 5 p.m.
Live After 5 is a casual monthly meetup for young professionals 45 and under on the 1st Monday of every month after 5 p.m. for networking, food, and cocktails at a local restaurant or bar. Drop-in as you are able. Live After 5 meetups usually last until 6:30 or 7 p.m.
Meetups will primarily occur in Downtown Salisbury as it is centrally located. Locations will vary so be sure to follow our Facebook for details and updates.
Other things in the works are:
-              Moonlit Kayaking with Row Co River Adventures
-              Financial Planning 101
-              Ghost Walk in Downtown Salisbury